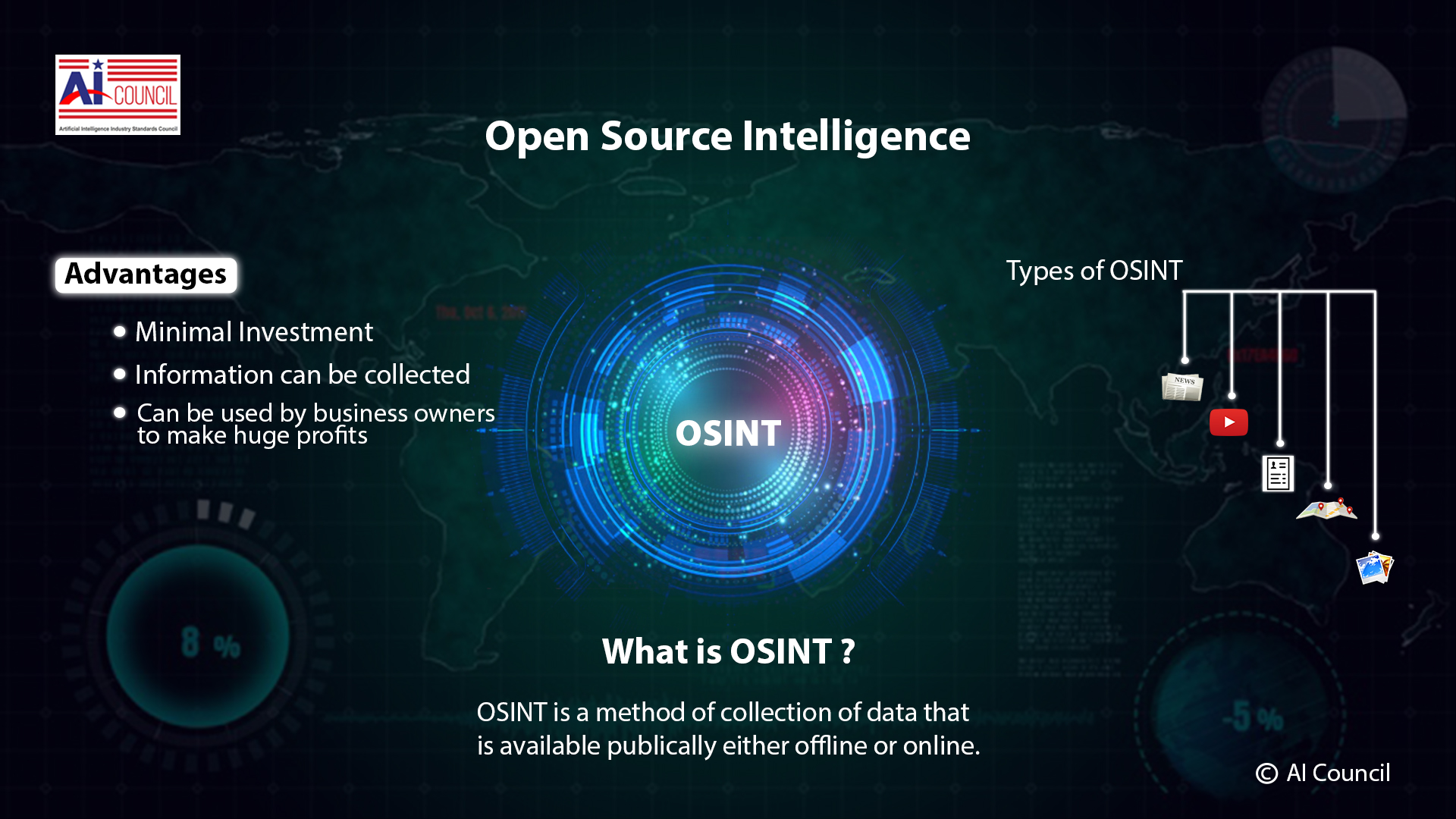 OSINT (Open Source Intelligence)
What is OSINT?
OSINT(Open Source Intelligence) is a method of collection of data that is available publicly either offline or online. It includes information available on the internet, research, mass media, photos, or geospatial information. It plays a significant role in the collection of data to be used by researchers to
understand the immediate response in the contemporary cyber world. It also provides significant information about any threat or risk by using a combination of various intelligence operations.
When was OSINT First Used?
OSINT has been there for many years, even before the internet came into being. It is said that OSINT became low-key after World War 2 when human intelligence and spying popularized. With the rise of social media and the internet access to information has become easier and more efficient thus highlighting the real worth of OSINT.
Types of OSINT(Open Source Intelligence)
Traditional sources like magazines, radio, newspapers, television, and books.
Online forums, blogs, YouTube, digital files, and all other information available online.
Academic publications, employee profiles, resumes, etc.
Maps and other Geospatial Information.
Photos and videos.
Advantages and Disadvantages of OSINT
This process requires minimal investment. Also, the process is more accessible as information can be collected from various platforms making it easier. But at the same time, humungous information can be difficult to filter thus taking a lot of time.
This technique can be used by business owners to make huge profits by making several business goals and strategies.
So what are you waiting for? Gear up to know more about OSINT, its use in cybersecurity, and a lot more.