Blog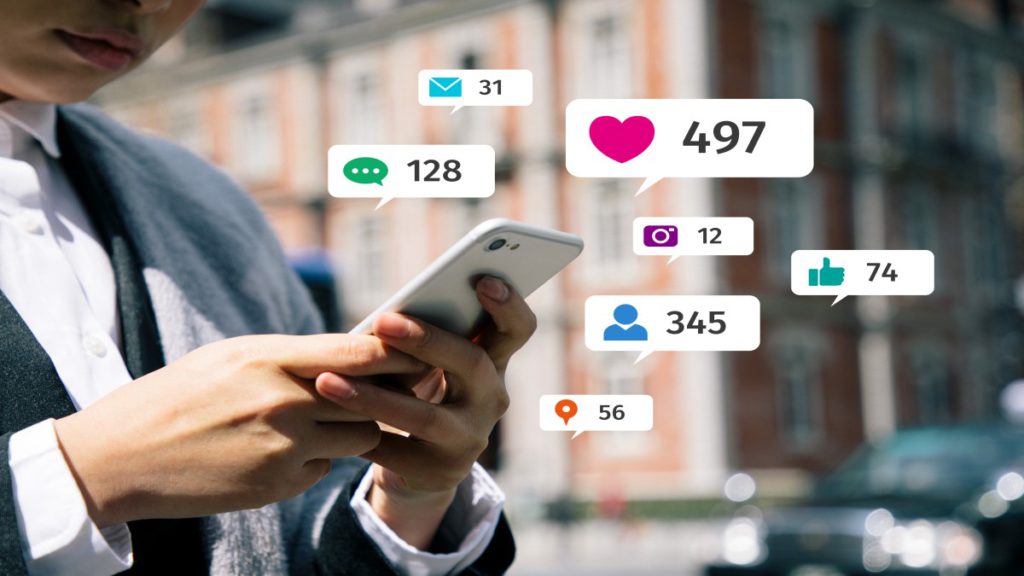 Why You Should Spend More Time Thinking About LinkedIn Ads?
LinkedIn Ads is very effective when it comes to B2B Campaigns and targeting a professional audience. Everyone is already aware of LinkedIn being the quintessential and social media platform that helps to connect professionals from all over the world.
The number of users on LinkedIn is much lesser than that on Facebook but it is the only platform that helps to know about a person on a professional level.
And, maybe that is the reason people being a lot more dependent on LinkedIn ads as well for business purposes.
Definition of LinkedIn Ads          
As the name states, LinkedIn Ads are the advertisements shared at a cost in LinkedIn. Depending on the goals and objectives of the business, one can select what type of ads they want to pay for.
There are three types of LinkedIn Sponsored Ads. Which are:
1. Sponsored Content
This type of advertisement promotes content. With the help of special links, these ads can be posted on one LinkedIn account, website, blog, or any other social media platform. The motive of sponsored content is to increase brand awareness.
2. Sponsored Inmail
This type of advertisement allows sending personal messages directly to the targeted audience in LinkedIn. This is very useful as it allows to offer specialized content that could further have a positive effect on leads.
3. Text Ads
The text ads in LinkedIn work quite similar to Google Ads. LinkedIn Text Ads focuses on creating a text ad that is attractive to traffic to one's website.
Apart from these, there are many other types of LinkedIn available.
But how much do LinkedIn ads cost?
People have different opinions about LinkedIn paid Ads and many feel that it is very expensive. For a better understanding, the pricing of the same will be explained in detail along with the importance of optimization.
Here are the available minimums on LinkedIn Advertisements are:
$10.00 as a daily budget which is per campaign.
$10.00 as the total budget for each campaign (This is an optional feature available for the sponsored content)
$2.00 as a minimum bid for each CPM or CPC
The pricing mentioned above means that one cannot spend more or less than $10 per day to create a campaign. It also means that a minimum of "CPC/per impression" is equal to $2.
The plus point of LinkedIn ads, when compared to those in other social media, is that one pays the amount for a campaign and not for each PPC. To get the best results, one should focus on the budget of advertisements as well as optimize the bid at their best.
Benefits of LinkedIn ads
There are many advantages of LinkedIn ads, and some of them are:
It helps to create great business opportunities and even allows to connect a targeted audience.
It gives greater access to an incredible audience along with their education and work history.
One can target their audience with an increased level of accuracy based on locations, job title, the company they work in, skillset, etc.
It helps businesses to customize their budget by providing a minimum pricings
One can create a variety of ads which includes LinkedIn video ads, text ads, sponsored inMail, sponsored content, display ads, carousel ads as well as dynamic ads.
How to advertise on LinkedIn?
Here is a step-by-step guide, one needs to follow for creating their first LinkedIn ads campaign.
The first step is to "Create an account" or sign in to the "campaign manager"
The next step is to select "create campaign"
This step involves adding information such as the name, the business product/line, the geographical region, the type of campaign, a title or reference to the campaign, a unique id for the campaign, the timeframe of the campaign, etc.
Now, one has to choose "ad objective"
The "audience targeting" parameters now need to be set.
The format of the advertisement one needs has to be selected before enabling (if available) the "LinkedIn Audience Network"
one has to set the campaign schedule and their budget next.
There is an option to create a conversion, which is completely optional. This feature allows one to see the traffic on their website and also the actions taken by the visitors.
The next step is setting up the ad. One gets the option to view how the ad would look like.
The final step is reviewing and launching the campaign.
There is an option to check and optimize the performance once the ad has been posted.
LinkedIn ads must be a little costly for a few but they can be very beneficial as well. There are a few things that need to be kept in mind for the best results like targeting the most appropriate LinkedIn audience, keeping the content short, and being upfront with the message.