Blog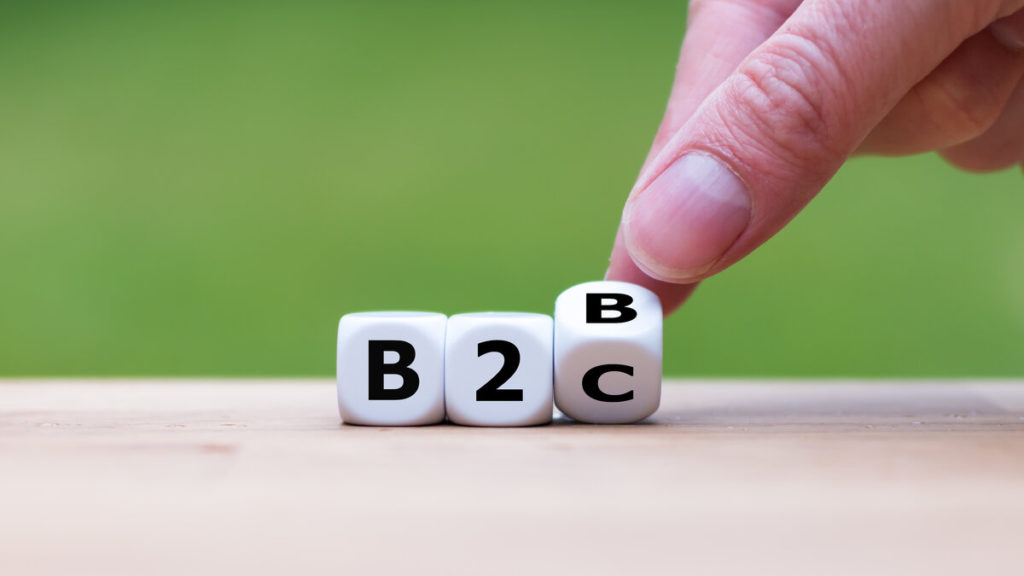 Why Marketers Need to Differentiate B2C Marketing from B2B Marketing
Smart marketing people understand the fundamental difference between selling to a consumer and to a business. A great B2C marketing strategy differs from a B2B marketing concerning communication style, relationship-building techniques, and buying cycles. 
What is B2C?
B2C(business to consumer)refers to selling products and services directly between the business and the end-user. Companies that sell directly to consumers are known as B2C companies. 
B2C customers are loyal to a particular brand, and they prefer to have value for money. For these customers, quality and price is the loyalty factor, and if there is any deviation from them, customers leave. 
Some B2C examples would be like buying a plane ticket or a T-shirt online. 
Optimizing B2C marketing strategies
Marketers know how to differentiate when approaching a B2C customer. As quality and pricing are the main essences for maintaining loyalty, consumers are more interested in a transactional relationship. The consumers are the communicator who wants the business to understand their needs, issues and deliver as per their expectations. 
Personalizing marketing is an excellent way to understand the customer's priorities and show them that the business cares. eCommerce websites can influence consumers to visit their websites. Consumers' search on the site reveals their preference, and marketers can show related and relevant products. Another way is to encourage customers to give their feedback and write reviews. The reviews help attract more audience to the site and help businesses take corrective actions.
Difference between B2B vs. B2C marketing
The customer base of B2C n B2B companies differs. For example, a typical B2B product would be management software or cloud storage. A B2C product would be what a company sells directly to consumers, such as food delivery services or any retail product. Because of the nature of products, both B2B and B2C require different marketing strategies. 
 Marketers strive to give genuine customer-centric experiences to their B2B and B2C audiences, and hence the approach is different. As retail consumer behavior, attitude and requirement differ from that of a business customer; some areas that marketers focus on are:
B2B customers need a hands-on relationship than a B2C buyer. In B2B, the marketeer needs to convince multiple internal stakeholders to make a sale.

So, one needs to spend more time than money here to acquire B2B customers. On the other hand, B2C marketing requires more spending on ads and freebies to stand out and lure them from the already saturated market. 
B2B buying cycles are usually longer than B2C buying cycles. In B2B, the decision-makers are many and usually higher-ups. Here it takes more time to purchase, and generally, the buying cycle is longer. In B2C, buy cycles are shorter and quicker with exceptions, say buying an item of furniture or home.        
Knowing the target audience is the first thing in marketing. The way the marketer communicates. A casual message to a B2B customer may be sending negative signals. In contrast, a formal message to a B2C customer may make them uneasy and disconnected. The audiences have distinct motivations and respond differently.