Blog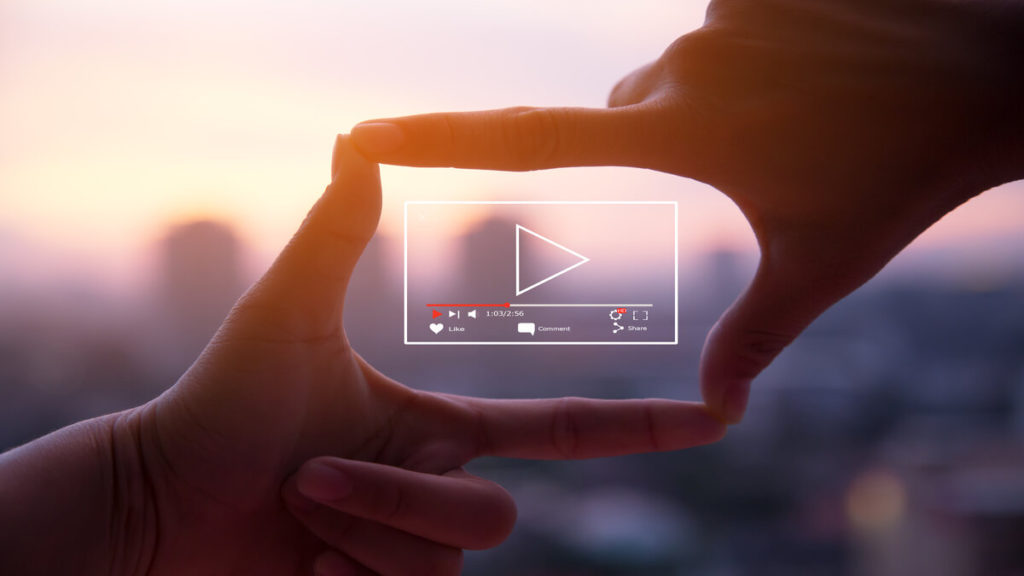 What Is The Future of Video Marketing And The Key Role?
One of the main reasons why video marketing has become is due to the fact that most of us are tired and do not have the patience to go through textual content. So, when you get to see a video that is relevant to your subject of interest, it also gets registered in your mind.
 Video content marketing
The power of video marketing for business cannot be undermined at any point in time. One of the main reasons why you must incorporate videos in your content is that you will stay competitive and perhaps enjoy an edge over those competitors that have still not turned to this powerful marketing tool.
Video marketing statistics have proved time and again that digital marketers need a video for enhancing their brand name and reputation.
Let us find out why video marketing companies are doing brisk business.
Videos are educating and they are informative
According to Hubspot, "97% of marketers claim that videos help customers understand products". Customers have the liberty to turn down your offer and they do not need a service provider that pushes them to buy.
So, the vendors have taken a balanced approach and that is adding value to their customers' choices. And one of the best ways to connect with them is through videos that will offer an excellent value-based sale.
Search Engine Optimization
According to Cisco, "Over 80% of all traffic will consist of video by 2021".
Videos are popular among search engines because they consider them as high-quality content. So, if you incorporate videos on your homepage, it is an excellent way to promote your brand.
Helps you to stay competitive
According to Hubspot, " 81% of businesses are now using video for marketing".
Just by using a single educative video, you can convey your message to your prospective target audience. It is a much better option than writing textual content, which not many visitors may not read at all. So, when you opt for a marketing video, it can be a powerful way of bridging the gap between you and your target audience.
According to Cisco, "Live video will account for 13% of traffic by 2021".
We have seen many stories on Instagram and Snapchat that allow you to peep into the lives of many. So, this medium offers a personal touch where you can watch them in real-time as they are available for a shorter span of 24 hours and so.
According to Social Media Today, "90% of consumers claim a video will help them make a purchasing decision".
Similarly, Wyzowl claims, "74% of people who get an opportunity to see a product in action via an explainer video will buy it". This facilitates greater instances of conversions that go up by at least 80%.
What is the future of video marketing?
According to Vidyard, "94% of marketers find video marketing a key element in their marketing strategy. That is why video is now crucial to make your brand visible, reach out to the audience, and stay ahead in the game".
What will be the most popular trends in video marketing that will pay-off for marketers? Let us find out more about the same in the points below. These tips will help you to plan your campaigns better.
Short-form videos to gain attention
We have a classical example of this, namely TikTok. Much more than Instagram, TikTok gained prominence owing to its short and crispy nature.
Video marketing will focus on interactive content
Since videos that are interactive can also be tracked, you can get feedback, invite comments, and in this way improve your marketing strategies.
Video marketing will tap into Artificial Intelligence (AI)
With the help of AI, marketing video will be an interesting effort. This is because you will be able to personalize them better.
Drone video marketing will gain momentum
Aside from a few travel companies, not many have invested in drone video marketing as yet, but expect to see more of it in the near future. It offers a better user experience.
In a nutshell, AI, analytics, innovation, technology, and adopting better ways to meet up to your audience's expectations is the essence of video marketing that we will be seeing in the near future.