Blog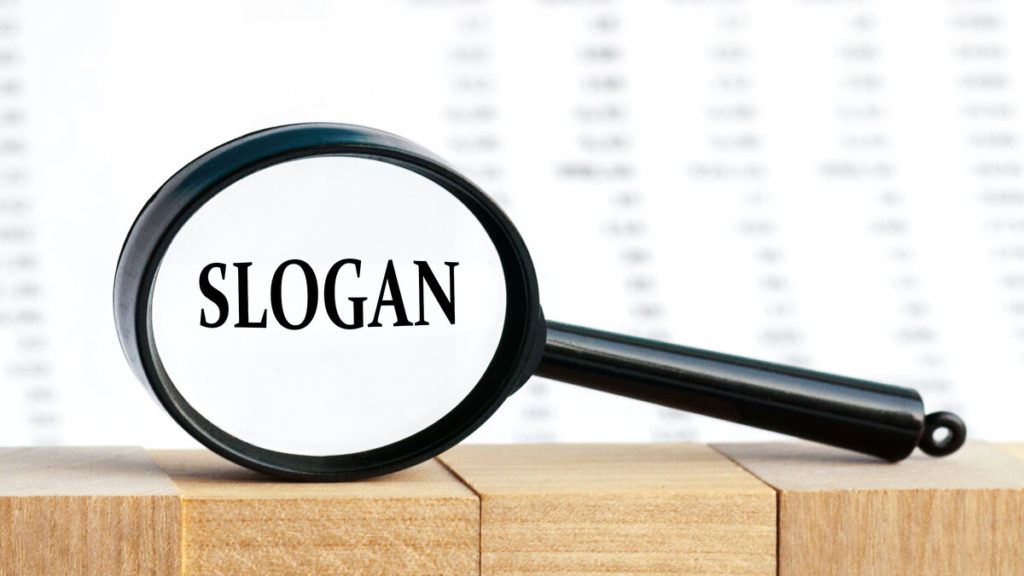 Use Catchy Marketing Slogans to Stand Out Among the Competition
If you are planning to start a digital marketing agency or looking to rebrand your existing company, then you need catchy and innovative marketing slogans to advertise yourself. Digital marketing slogans help in giving a boost to the digital marketing business. 
Benefits of Marketing Slogans
One of the cheapest ways to catch the audience's attention is through slogans. 
Ever since the concept of marketing started, slogans have been used in various forms. Slogans can be found all over, whether it is digital medium or posters, banners, billboards, and hoardings. Good marketing slogans help to sell more products and services.    
Slogans are usually short phrases that intend to convey the maximum in few words to the target audience. The main benefits of catchy and innovative marketing slogans are 
Helps to improve brand recognition

Helps to stand out among competitors

Helps to increase demand for products and services 

Builds a better relationship with the customers. 
Why are creative taglines essential in marketing?
Major organizations and small businesses use innovative slogans, catchy phrases, or creative taglines to attract the audience's attention. They talk about the products in an exciting way which helps to draw the audience to them. Many  
Brands are big and thriving today because of catchy taglines. A few examples of marketing taglines are – 
Nike – Just do It
McDonald's – I'm Loving it 
Apple – Think Different 
Many businesses sell similar products, but some among them stand out only because of their Taglines. These taglines stay forever in many cases and become the identification of the brand. It is these catchy phrases that make a brand different from others. 
Different types of slogans
A slogan is typically a short phrase having less than five words. Some slogans are funny; some are witty, others rhyme. But the common thing is to tell about the products most concisely. Slogans do not have the company or brand name, yet it drives home the point from the advertisement angle. There is also a difference between a business slogan and a marketing slogan. Business slogans are meant for a long time and get associated with a brand identity. This helps to make an impact in the market about the brand. Taking the example of Nike, the tagline, "let's do it", is a constant. However, if Nike is coming out with some new models in its shoe range, the slogans or taglines used for them would be categorized as an Advertising slogan. This type of slogan is specific to a marketing campaign for a short time. It is used to influence people to buy the product. 
The importance of using slogans at the right place
It is important to ensure that slogans and taglines are used consistently in places that matter. Punchlines used in advertising campaigns have a shelf life, but slogans and taglines once it becomes synonymous with a brand should be used in the following places 
Today people prefer to search for products and services on social media. Therefore, small ventures should use social media slogans to reach out to a large audience.