Blog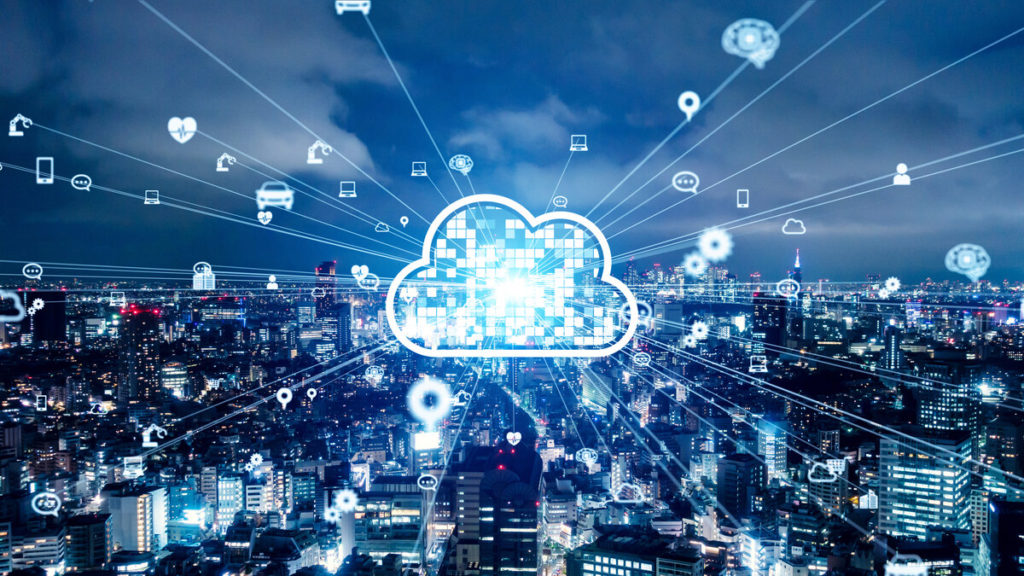 The Future of Cloud Computing – An overview
Cloud computing which fuelled the world economy, played a crucial role during the Covid-19 pandemic as it impacted remote workforces and the global supply chain. The future of cloud computing looks robust as they are expected to play the same crucial role for organizations. Scalability, data security, business continuity, and cost efficiency will be the key IT strategy.  
Developers and IT teams will be focussing on embedding privacy, security, and governance in an organization's business process.  Cloud will play a crucial role in ensuring these benefits, and it is crucial for business enterprises to understand that using the cloud platform will be a journey and not to be seen as a destination.  
Important Trends in Cloud Computing  
As cloud infrastructure recovers from covid setbacks globally, cloud trends show a growth projection of  35% annually and a market size of $120 billion. 
This aggressive move towards cloud migration had already begun before the pandemic. It is expected to get a spike as enterprises move towards greater adoption, cloud providers eyeing greater revenues and more business value. 
As per research reports from firms like Gartner, the global IT spending on cloud computing will continue to accelerate, and SaaS (software as a service) will become the largest market segment in IT spending's towards the cloud. The growth in the remote workforce will impact higher spending on PaaS (Platform as a service) as third-party service providers will deliver hardware and software tools to users over the internet.
The Future of Cloud Computing
Over the next three years, the future of cloud computing will depend on buyers as the shift towards cloud will be more pronounced.  So far, the public cloud has been centralized and will now evolve more towards creating distributed layers around the cloud where service will be more real-time.  A new offering that will change the cloud computing future will be the multi-cloud or joint cloud offering. 
Service providers look to accelerate their presence in this go-to-market by capitalizing on their individual strengths. This will be a market shift from the thought process of cloud providers a decade back when they thought that organizations must use only one cloud platform. The multi-cloud environment is expected to bring in more vendor competition though the market is massive to explore.  
 Another area is that business enterprises that use hybrid cloud and in-premises physical architecture will go serverless. Among the top PaaS cloud services, going serverless was among the top five services. Going serverless will be the new model where applications will be designed with serverless in mind. 
Until now, the adoption of public cloud platforms has been limited. Research has shown that nearly 80% company that has not yet shifted to the cloud plans to move around 10%-20% of the workload to the public cloud platform. These cloud aspirant companies have so far been sceptical of the security aspects of the data because cybercrime has increased exponentially. This, however, is mitigated to a large extent by cloud firewall services and continuous efforts by CISOs for foolproof security.  On the flip side, the impact of cloud computing in future business strategies will allow easy scalability of IT infrastructure and long term, lower operating costs.