Blog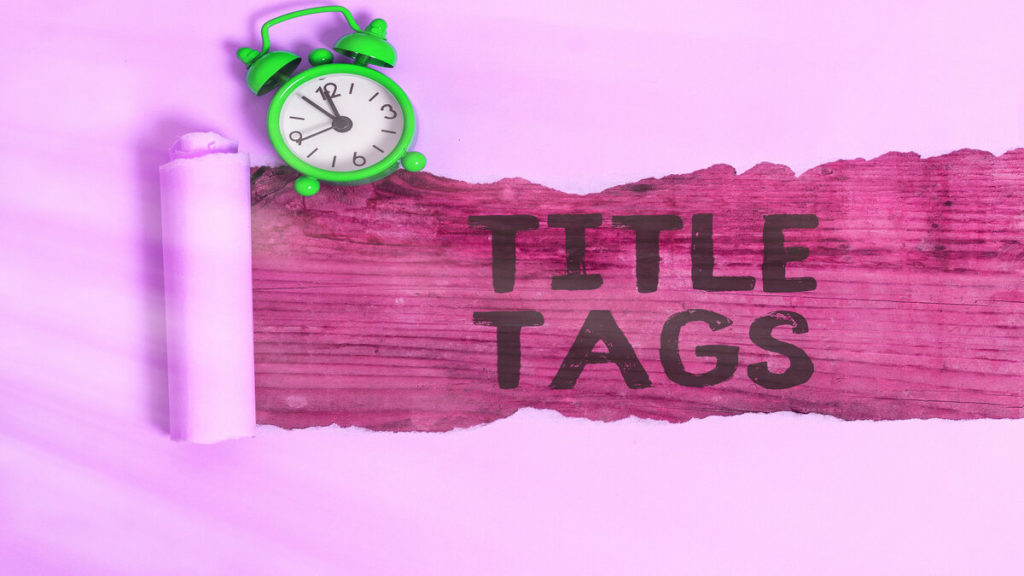 SEO Title Tags and Their Importance
What is an SEO title? Also known as a title tag, it is the HTML component that you use to specify a webpage's title. The SEO title is also known as the title tags or simply page title. 
In its simplest form, this is how it looks-
<title>SEO tips (That works well) </title>
The main function of the SEO page title is to allow visitors to know and also indicate to the search engines what can be expected out of the content on the web page. in other words, this message that you are trying to convey must be in the smallest possible use of words. 
Reasons Why SEO Title Tags are Crucial 
First of all, the title tags must be such that they can rope in the users from the SERPs to your website for an effective CTR or click-through. 
Check out a few of the reasons why SEO title tags are important-
Impact of the first impression
This tag is perhaps the first thing that your visitor will notice when they are searching. As such, this is the best opportunity to let your visitors know how your content is unique in a glimpse. 
Presence of brand name in SEO title
You must have observed that when people trust any brand, they can blindly shop from it. This is brand leverage. So, if you know that your brand is a trusted one then make sure that it is visible in the SEO title tag. So, you stand a good chance to draw traffic to your website when your brand name appears in the title tag. This also explains partially why it is essential to have the appropriate search or keyword in the title or URL. 
How will you Make these Page Titles Work for Search Engine Optimization?
Follow these points to achieve the same. 
As far as

SEO title length

is concerned, restrict the length of the title length to not more than 55 to 60 characters. 

Make use of target keywords in the SEO title. 

Describing the page content easily and in simple words is the primary prerequisite. 

If you are incorporating words like Where, How, and Why, and What will allow your visitors to realize or understand why they are here or what their purpose of visiting your website is. 

The titles you write must be original and unique and in relevance to what the content of your web page is. 

If you are using the name of your company or brand, use it judiciously. You should never convey the message that you are out there to sell or promote your products or services. It is important to deal with your prospective leads or clients with compassion especially when the world is going through turmoil due to the pandemic. 
In a nutshell, using the SEO title wisely is all that matters as die from whether or not you have been able to understand your niche market thoroughly.