Blog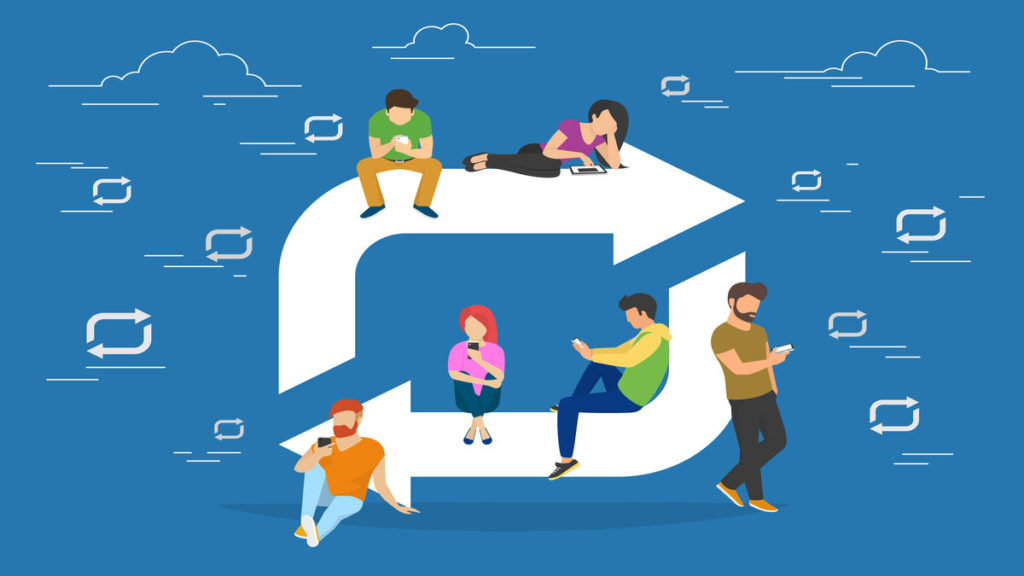 Reposting Content – Why You Must Go For It
Before we start giving reasons for reposting, have you ever wondered, "What does repost mean?" In simple terms, reposting can be defined as something that is posted again. If you are into content, you must know that doing research, developing the content, and writing the blog post comprises only part of your job as a content marketer. But you have to be sure that your efforts pay off and for that, you have to promote the same.
And most importantly, you have to promote your blog on those platforms that will yield desired results. So, reposting is not just enough. You must take into account a few aspects before doing so.
Reposting on Instagram
One of the main reasons why reposting on Instagram might give you better results is unlike the other social media feeds that are exceedingly busy with loads of textual content, images, and videos, in the case of Instagram, you can look up every post one at a time.
On Instagram, such tempting is the images that you oftentimes feel like reposting and share the same with your followers. Interestingly, you will be able to do the same but there are few steps you must follow. You might also have to download an app for the same.
Remember, these steps are free and you do not have to shell out any Benjamins for the same.
First of all, adhering to the Terms of Use on Instagram, you must connect with the user on Instagram whose content you want to repost. Also, getting written permission is mandatory.
So, how will you contact the user whose images you want to repost? You can start by dropping a comment. Alternatively, you can send a direct message. Once you have successfully obtained the permission for: how to repost on Instagram? 
You can download one of these apps, Repost for Instagram, DownloadGram, or Instarepost.
So, let us see how you can use Repost for Instagram in the following steps:
Download the app– Repost for Instagram for the operating system you are using, either iOS or Android. This app allows you to share your favorite post again with other users on Instagram.
Go to your Instagram account– Look for the photo or video that you would like to repost from your gallery.
You have to copy the sharing URL to the clipboard of your account
Now open the app you downloaded and copy the image or the video you want to repost on the clipboard of your phone. It will appear on the homepage.
Reposting on other social media platforms
Having said about how to share a post on Instagram or reposting on Instagram above, let us quickly find in brief about the other social media platforms here.
Facebook Reposting
Use the share button that ensures you are giving credit to the person who has originally posted the content.
You can upload if reposting blog content is what you are looking forward to. Copy the link and remove the URL from your comment section
Twitter
Just retweet
If you intend to upload another user's content just tag them
Benefits of reposting content
The write-up will not be complete unless we discuss the benefits that you can reap from the process. Let us find out the advantages you can derive from the same-
It generates more traffic to your website or blog
You can connect with new visitors and prospective leads
By reposting, you can keep your content updated and fresh
You save a lot of time by reposting content that you already have
You can participate in the well-known question and answer forums where you can promote your content by providing a link thereby directing readers to your blog.
Always incorporate something new, informative, and unique to your content and repost for best results.
To warp it up, reposting is a wonderful way to get a new audience, keep your content fresh, and also bridge the gap between you and your new target audience.