Blog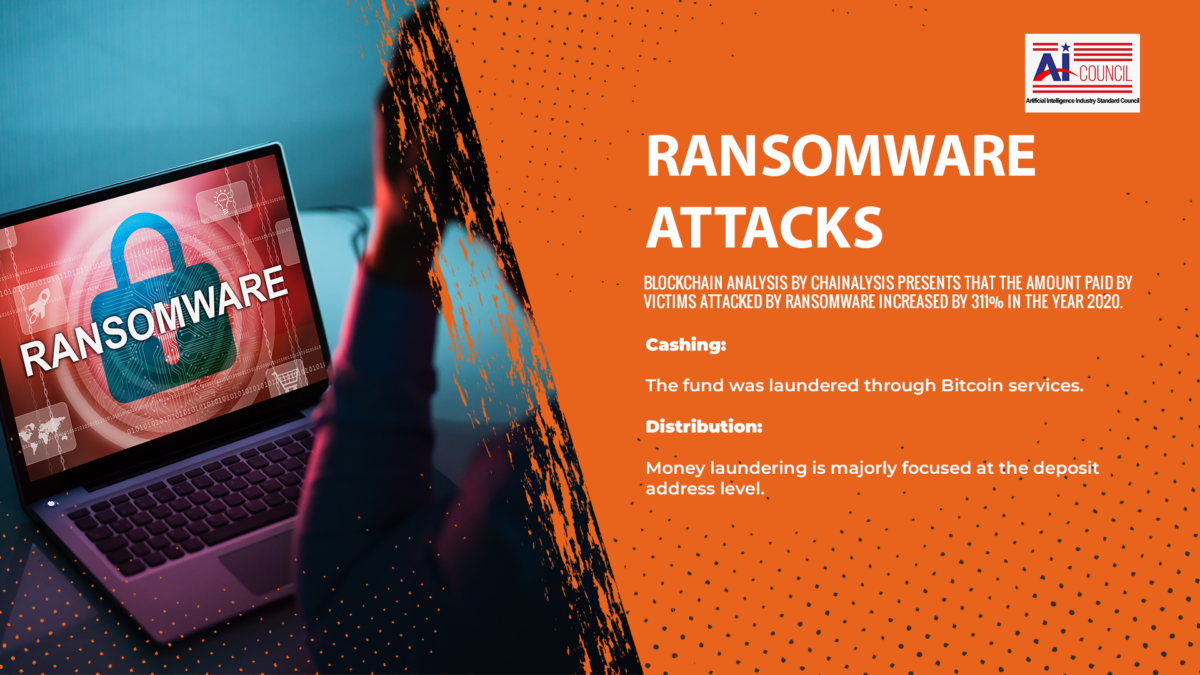 Ransomware Attacks – A Full-Fledged Enterprise
Blockchain analysis by Chainalysis presents that the amount paid by victims attacked by ransomware got an increase by 311% in the year 2020. The attackers made a minimum of $350 million worth of cryptocurrency. No other crime based on cryptocurrency experienced such a high surge.
Insights on
the
report by
Chainalysis
The report from Chainalysis suggests that the newer strains of ransomware are demanding heavy ransom whereas only some of the pre-existing ones are working towards increasing the earnings.
Ransomware attacks account for more than 40% of all cybersecurity insurance claims. Also, the ransom received from ransomware attacks accounts for almost 7% of all criminal cryptocurrencies.
In the year 2020, the top earnings were made by Maze, Ryuk, NetwalkerDoppelpaymer, Revil, and Contil. In addition to these, others that made high profits include Dharma, Snatch, and Defray777 (RansomExx).
Multiple strains remain active which gives the wrong impression that there is a various distinct batch of attackers. The report suggests that these strains function according to the RaaS or (ransomware-as-a-service) model.
Cashing
The

fund was laundered through

Bitcoin services

. Then it was sent to high-risk but legitimate exchange

gateways

to get it converted into real currency.

Other methods of payment included exploiting sellers, providers

that gave access to bulletproof hosting,

an

d penetration testing services

i.e

, initial access brokers

, as

suppliers are involved in

ransomware

operations.
Distribution
Money laundering of ransomware attacks focuses majorly on the deposit address level. 
I

n

the year 2020, around 80% of

the entire fund was

received by 199 deposit addresses.

A small

group

consisting

of 25 addresse

s accounts

for 46%. 

Surprisingly this money was used for various other operations other than ransomware attacks.
Observing the current trends, we get a clear idea that the RaaS model is working as a proficient cybercrime enterprise and earning tons of money.