Blog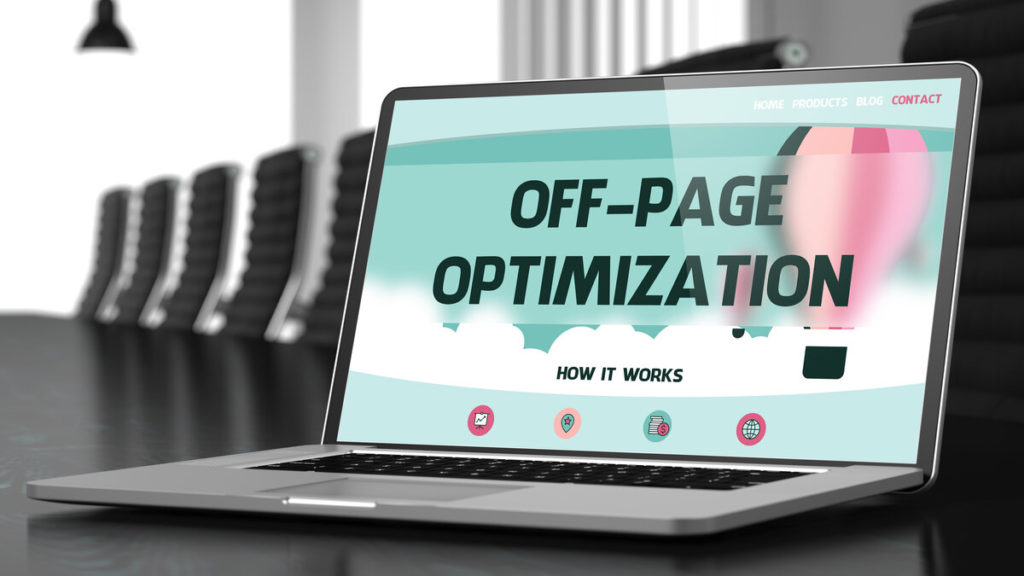 Off page SEO Optimization- What Is It All About?
What is off-page SEO? Off-page SEO refers to procedures that will allow you to follow and implement those techniques that will enable you to get better rankings in SERPs or search engine results pages.
Since these techniques take effect outside your website and involve links from other websites and shares from various social media platforms, it is called off-site SEO. Many think that Off-page SEO link building is all about links, however, it is much more than just that.
On-page SEO vs Off-page SEO
On-page SEO is when you optimize items on your website. These may include keyword optimization and also internal linking. This allows you to rank higher for those keywords that you decide to target. On-page SEO activities are very much within your control.
Off-page SEO on the other hand is when you generate links either through influencer marketing or social media marketing as well as ratings with the aim of improving your website's ranking and credibility. Remember, SEO Off-page activities are not within your control.
When it comes to the most significant difference between On-page SEO vs Off-page SEO, the search engine major takes into account on-page search engine optimization to assess the relevancy of your page. On the other hand, Google uses off-page SEO activities to assess the credibility of your pages.
Why is off-page SEO crucial?
The importance of off-page optimization in SEO cannot be undermined. This is because it tells the search engine major, Google that your website is quite valuable and indispensable for the other websites.
Each and every link that leads to your website approves of your website's stand. In other words, each link that connects with your website "endorses" the quality of your website.
So, how does it matter? It is crucial because it determines your position in the SERPs or searches engine results page.
Off-page SEO Example
One of the Off-page SEO examples will help us to understand the concept better. Let us say, there are two websites that cater to the same niche area, so how will you find out which website ranks higher?
Let us say there are two travel portals that sell travel plans and organize events like weddings. Both have the same quality content and the outcome of their online marketing campaigns are more or less similar. So, how will you determine which website ranks higher?
Google will see the backlinks. It will take into account the total number of quality backlinks that you have for your website from reputed and authority websites. The higher the number of links, the better it is.
Your aim of building backlinks must be linked with quality and not quantity. This is because quantity does not help.
Brand signals
Aside from backlinks, brand signals form an important part of off-page SEO. With the help of brand signals, Google identifies whether or not your brand is legitimate.
Off-page SEO techniques
Let us find out a few of the techniques in brief-
1. Link building
You can opt for two types of link building when it comes to off-page SEO techniques, one is through natural linking and the other is through links created by self-promotion.
2. Social Media Marketing
One of the better off-page SEO techniques is to make use of social media platforms. You have a choice of the following and according to the nature of your business or what your marketing objectives are, opt for –
LinkedIn
Instagram
Twitter
3. Posting guest content
By posting guest content, you can attract traffic to your website. This could be just a short video that is useful for the readers. Place a link in the video or even if it textual content that you are posting. When any reader clicks on it. He is taken to your page that you have linked.
4. Local Listings
This is also known as directory listings. This method has always proved to be fruitful and if done correctly, you can expect to improve your reputation, revenue, and ranking.
If you are new to this optimization and do not have the confidence to work out the off-page SEO strategy, you can always seek professional assistance from one such Off-page SEO service provider.
Off-page SEO if done correctly can take your business to its zenith within a very short time. However, remember, the outcome of search engine optimization, whether it is on-page or off-page does not occur overnight.
Also, your strategies must change depending on user feedback, the results you are getting, and your business objectives.