Blog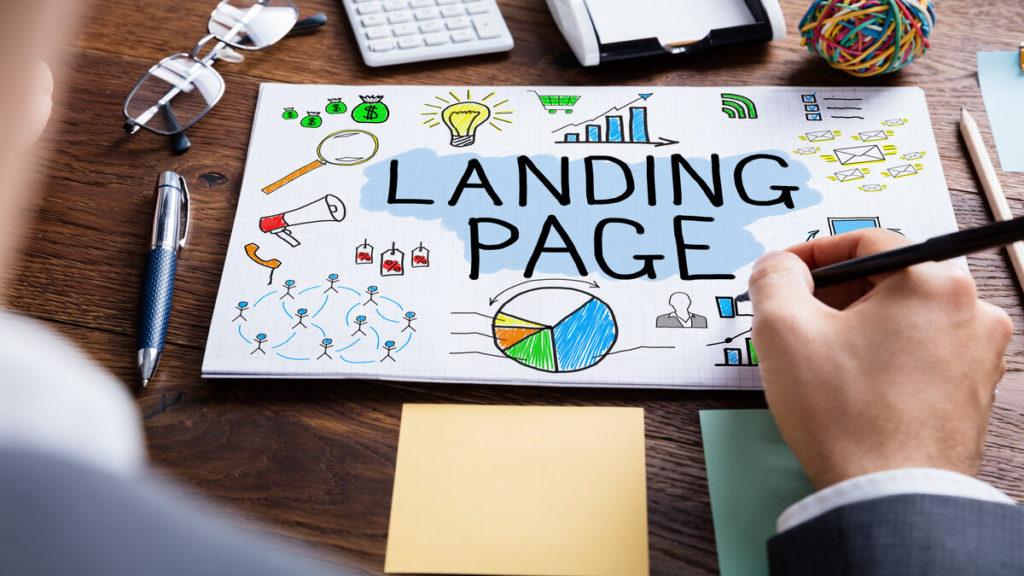 Landing Pages – Best Practices and Importance
Before getting deeper into the explanation and purpose of the term, let us understand what are landing pages. In terms of digital marketing, landing pages are standalone pages that a visitor arrives at. 
These pages are created for marketing campaigns and every visitor will reach here either by clicking on any link in any of the social media platforms, search engines, or a link in an email.
Landing pages have a single focus and that is to encourage visitors for CTA or call-to-action. This is the penultimate page where your visitor can become your prospective client. Also, these pages offer ample opportunity for conversion rates to improve. 
Let us find out how to make a good landing page and how to make it effective in impacting the visitors and improving conversion rates. 
Tips on how to create an effective landing page
Let us go through these valuable tips on the same. 
The Design must be Clean & Organized
The theme, the shade of color, layout, design, and overall structure of these landing pages will impact the thought process of the visitor. The main aim of this page will be to encourage and drive the visitor for conversion with the least possible persuasion and if he decided to become a client, the process must be hassle-free. 
To the Point Without Distractions
The landing pages must be clean, organized, and allow seamless navigation and there must not be any distractions in the form of pop-ups and so on. Do not clutter the page with extra information that may not be of any interest to the visitor and might divert his attention. 
In other words, minimalist is the approach. Visitors also prefer to get all the points of the website landing pages in a gist. And there is no better way than encapsulating all the information in video landing pages too. 
As some businesses call these "trust signals". These are messages that help your visitors to know your credit and how reliable you are. The trust signals can be in form of testimonials, it could also be the number of likes your comments section attracts, how with the help of word-of-mouth your clientele has broadened horizon, and so on. 
Just as there are trust signals, trust badges help you equally to establish your credential. These are logos of brands that you have worked with either in the past or you are associated with an ongoing project. They may also be in the form of endorsements or if you have been a member of a coalition or group. 
Finally, landing pages can be successful only if you have tried and tested them from time to time. Using trial and error strategies, you can find out which strategies or endeavors extend the best results for your landing pages.