Blog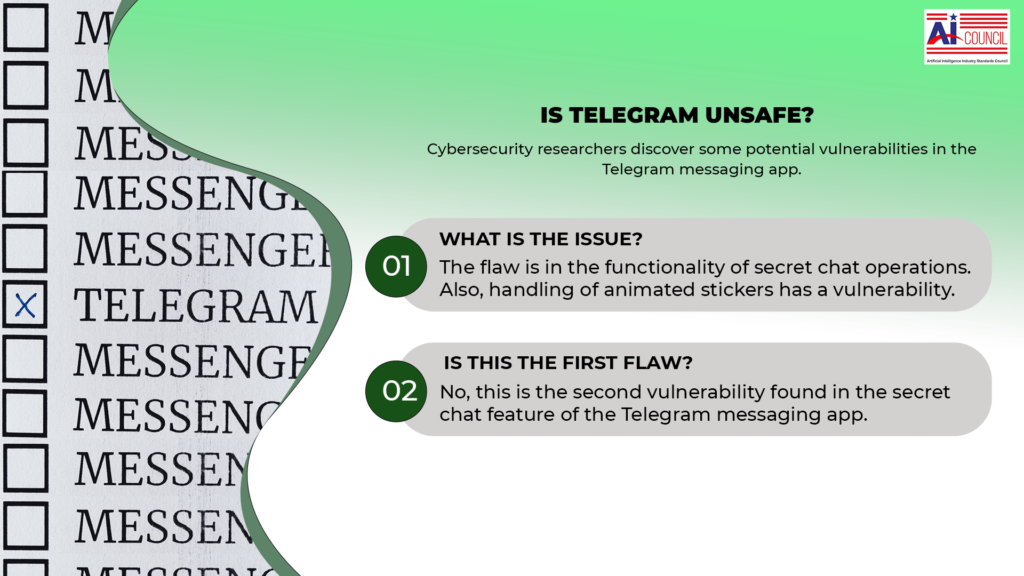 Is Telegram Unsafe?
Cybersecurity researchers discover some potential vulnerabilities in the Telegram messaging app. This flaw can expose user's photos, messages, videos, and other confidential information to threat actors. Shielder an Italy-based company discovered these issues in android, macOS, and iOS versions of this messaging app. After the disclosure, Telegram also addressed these on 30th September and 2nd October 2020.
What is the issue?
The flaw is in the functionality of secret chat operations. Also, the handling of animated stickers has a vulnerability. It unknowingly allows attackers and cybercriminals to send deformed or malformed animated stickers. This way
the scammers get access to photos, messages, and videos that have been shared via the app. Media of both secret and classical can be accessed. "I chose to wait for at least 90 days before publicly revealing the bugs so as to give users ample time to update their devices.", Shielder said. As per the researchers, Periodic security reviews are crucial in software development, especially with the introduction of new features, such as animated stickers. The flaws we have reported could have been used in an attack to gain access to the devices of political opponents, journalists, or
dissidents.
Is this the first flaw?
No, this is the second vulnerability found in the secret chat feature of the Telegram messaging app. Earlier a report about a privacy-defeating bug in its macOS version was discovered. This flaw let the scammer access self-destructing video and audio messages even after they were deleted from the secret chat.