Blog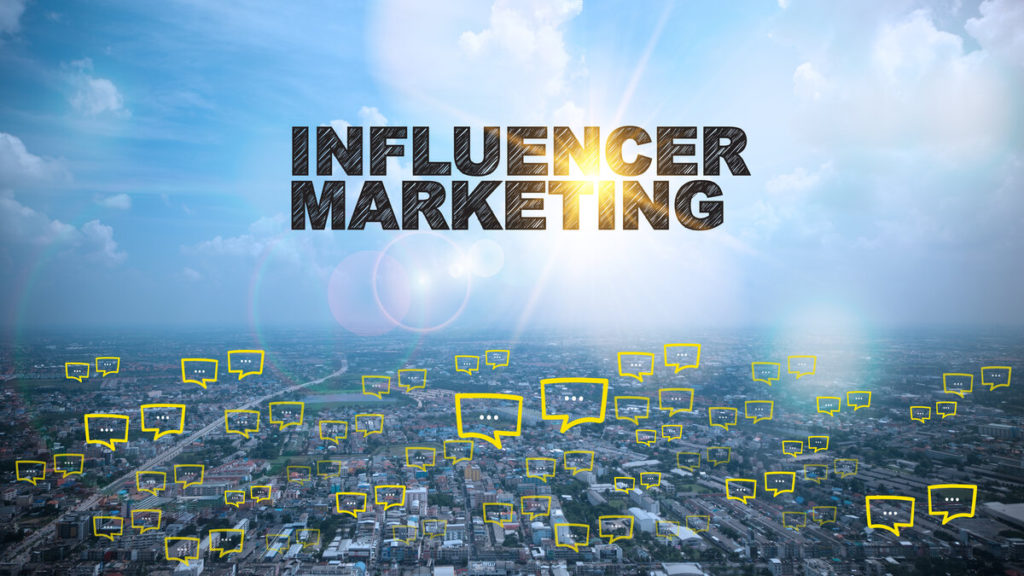 Influencer Marketing – Fundamentals You Need To Know
Influencer marketing is the process in which a brand will tie-up with an influencer so that the business entity is able to market its products and services. The main aim of using an influencer marketing platform is to enhance brand recognition and awareness.
Influencer marketing – Basics 
Now that you know what is influencer marketing, let us find out the role of the influencer and who can be one?
Influencers can be from any part of the globe and it can be anyone not just necessarily celebrities. He or she can be a reputed fashion photographer, a travel blogger, a fashion diva, or a tech blogger. The individual can also be a well-known executive with an excellent profile on LinkedIn.
So, if you have a business that deals with technology, you can always seek the assistance of an influencer that has expertise in technology and is tech-savvy.
Alternatively, if you sell fashion products, approaching a fashion diva or a reputed model can serve the purpose. How does it work? When you are collaborating with an influencer or rather an influencer marketing hub, you will be able to enjoy the visibility of the thousands of flowers that the influencer has. So, your products will be visible to all the followers.
The influencer can always place a link to your website or an internal page of your website (the page you want to promote). Clicking on the link will take the visitor to your website.
Types of influencers
These days you will find that there are many social media influencer marketing platforms that you can fall back upon. Few of the prominent avenues include-
Instagram influencer marketing
YouTube influencers
Travel influencers
Fashion influencers
TikTok influencers
Current scenario of influencer marketing 
You will not deny the fact that as compared to the current situation, Instagram influencers and Social media influencers found it easier to promote products and services during the early 2000s.
However, the ones that could survive the competitive landscape of the present have adopted influencer marketing as their full-time career.
However, you have to use the products or avail of the services to be able to promote them. You cannot provide feedback about stuff unless you have used them.
What is the importance of influencer marketing?
As per Adweek, the influencer marketing industry was anticipated would become a $10 billion industry by the year 2020. It may be mentioned here that as far as the other networks or platforms are concerned, like YouTube, TikTok, and Snapchat, influencer marketers have their own influencers distributed across different demographic regions.
Creating an influencer marketing strategy
It requires careful targeting and planning. Go through the following steps so that you can get the optimum out of your efforts-
Have a well-defined goal
Make an outline of your goals, what you expect from the influencer marketing tools and campaign. A few of the objectives include enhancing brand awareness, building your target audience, engaging your audience, lead generation, developing brand identity, and sales.
What kind of influencer marketing campaign do you prefer?
Few of the effective strategies that you can adopt maybe-
Co-content creation
Guest posting
Social media mentions
Sponsored content
Influencer takeover
Affiliates
Define your target audience 
Prior to settling for an influencer marketing partner, it is important that you understand more about your prospective leads. If you know about what your target audience likes and whom they follow, accordingly, you can choose your influencer. By doing so, you know what type of influencer will work best for your campaigns.
Identifying the right influencer
Now that you have a well-defined goal, you are aware of your target audience, and also know about the preferences of your audience, start looking for the influencer that will be able to connect you to your target market. You can look for-
Bloggers
Celebrities
Industry experts
Thought leaders
Social media stars
Clients
Once you have decided which domain to choose your influencer from, start looking for the individuals. One of the better ways to zero-in on the right influencer is through backlinks.
Decide upon a schedule 
Integrating the schedule of your influencer together with your own product launch or release and PR schedule can help. Also find out about how the influencer would like to receive payments, whether it is biannual, quarterly, or monthly.
Remember, the "one-size fits all", the concept will not work for all your business ventures. Assign the task of influencing specific influencers depending on the niche areas you are dealing with.