Blog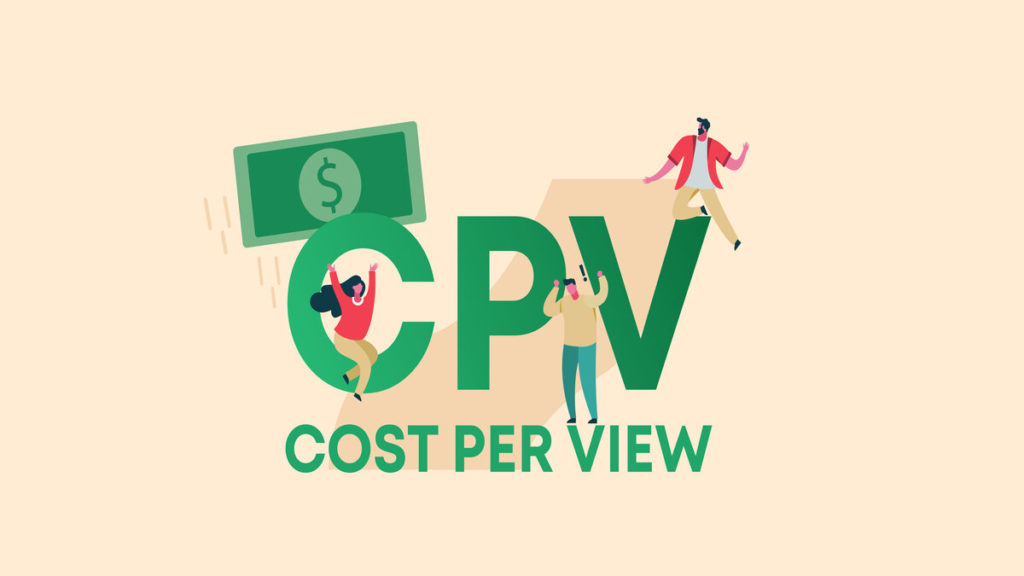 How marketers improvise on Cost per view ads bidding on social media?
Digital marketing can bring down costs when compared to traditional marketing and promotional activities. Marketers are responsible for the cost of advertisement. They are paid only in the event of decisive action on the part of the customer. This performance target is also based on content management and Search engine optimization techniques that impact CPV (Cost per View).
What is CPV?
CPV (COST PER VIEW) is the price that marketers pay when a content view results in a store visit.  This performance buying model, developed in 2017, removed the assumptions of conventional advertising impact and shifted the accountability from the buyer to the channel partner, thereby bringing transparency in the advertising industry.  CPV applies to both video and non-video ads.
There are two types of CPV ads – In-stream and In-Display.  In-stream displays have video ads placed before or within videos hosted on YouTube. It like an equivalent to a commercial break one sees on television.  Here, viewers have to watch the first 5 seconds of the ad and then have the option to skip it. In-Display video ads appear along with regular videos, directly on YouTube or another Google search. They are presented with the choice to click or not. The video ad platform has a strict video viewing duration. A count is considered only if more than 30 seconds of video are viewed on YouTube. 
Advantages of CPV marketing  
Cost Per View(CPV) marketing is now allowing marketers to get the results they need compared to the earlier CPM (cost per thousand impressions) method.
How to calculate CPV
?
Calculating CPV is simple. It is the total advertisement costs divided by the total number of views.CPV is a performance-based solution designed to drive traffic from the new audience and increase visits from loyal customers. 
Advertising on Facebook
Marketers have been bidding for video advertisers on Facebook globally, where CPV   bidding is designed for those who consider video views as the primary performance metrics. The cost per view on Facebook is by dividing the total advertising cost by the total number of views. The average CPV of all industries ranges from 1 to 15 cents. 
The bidding process for CPV Ads
Bidding for CPV ads is similar to other Pay per click (PPC) advertisements. Marketers create bids in the advertising system for specific keywords entered by searchers. If there are multiple bids for a single keyword, then the highest bid influences which ad will be displayed for the searcher. 
The highest bids are usually for popular keywords in the densely populated market as there is more competition among marketers for those keywords. Thus, CPV ads price varies according to several factors at the searcher's end. Costs vary from 3 to 30 cents per view. 
Marketers have the freedom to experiment with the different types of video ads format as long as they can test the 30-second view rule. Videos can be short, long, funny, serious, in-stream, or in-display, but ensure CPV is applicable only for those who are engaging to the viewer. The various options allow marketers ample opportunities to try different approaches and find the most cost-effective CPV options.