Blog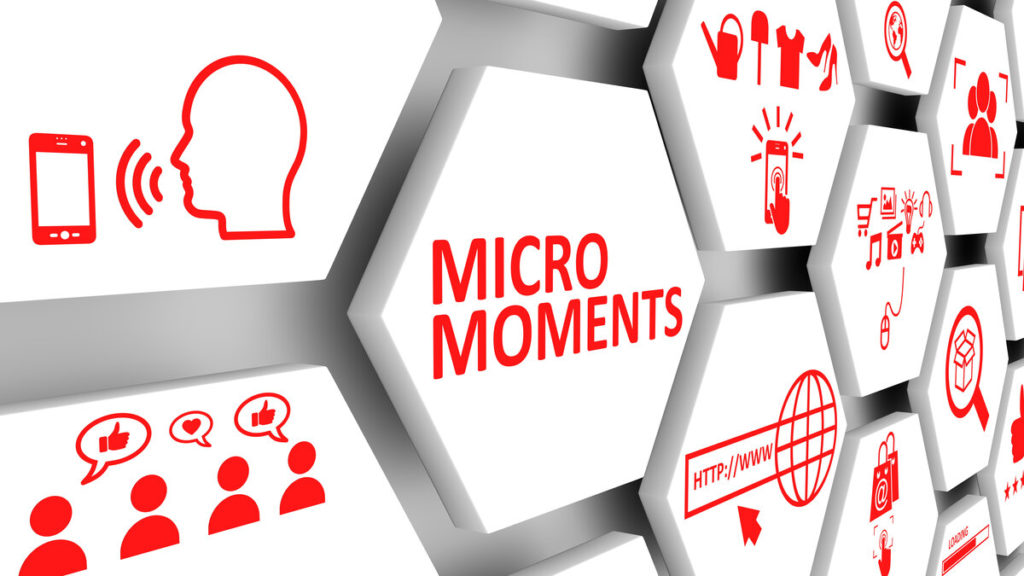 Google Micro-Moments and How to Make the Best Use of The Situation
If you are a marketer, you cannot afford to become stagnant. You must explore new vistas and avenues of marketing that you can employ to get the best returns. 
In this regard, Google introduced the term "micro-moments" in 2015 and according to Jay Baer referred to it as "mapping customer micro-moments" and these moments form an integral part of content marketing strategies. 
So, why must marketers bother and how can they make the best use of these moments? Let us find out more ab1out the same. 
What are 4 Micro-Moments & How to Employ the Moments for Marketing?
A micro-moment is said to take effect when out of reflex you turn to a device and have decided to buy a product. The 4 micro-moments are when you-
Want to know- moments-

When you want to research to gather information about a product or service. 

Want to go-moments-

If you are looking for a specific location.

Want to buy-moments-When you want to buy something, but you want people to suggest and recommend the product.
Want to do- moments-

If you are looking forward to assistance so that you can complete a task.
How will you employ the Google moments for marketing?
The key to succeeding in these moments is to understand your customers and address them promptly. These days, there are so many vendors operating online, you will be spoilt for choice as far as selecting the right vendor is concerned. Moreover, only those brands will benefits that have already established themselves. These are the steps to take for getting the best returns from your marketing efforts-
Give patience hearing to your customers or connect with them to find out how what and when they are looking for the researching and buying stuff. 
Make Sure you are Available in their Micro-Moments
Once you have identified where and what your customers are looking for, work out a comprehensive strategy that will be effective across search, social platforms, display, and video content. 
Be Prompt to Deliver Relevant Content
Once you know what people are looking for, how they are conducting searches, and what they are looking for, develop content following their requirements. 
Streamline the Purchasing Process
Offer more than one way to purchase your product. Make the process hassle-free and with as few clicks as possible. 
Measure the Micro-Moments
Plot customer interaction and every micro-moment that is crucial for your marketing efforts. 
Remember, not all clients are committed to brands. Studies reveal that 90% of the customers are not certain about which brand to opt for. 
In the majority of the cases, it has been seen that clients have purchased from brands other than the ones that are reputed or have established their brands.