Blog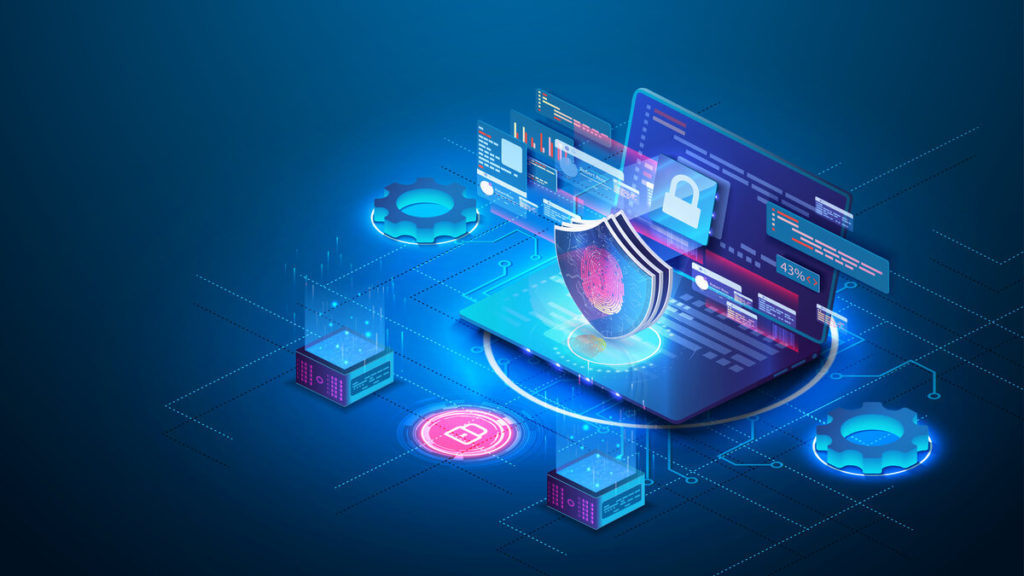 Ensure Device Safety With Firewall Protection
In this contemporary networking and communication facility, the usage of the Internet has progressed widely in about every area. This expansion and use of the Internet have brought a range of benefits and convenience in daily communication both for individual and interpersonal purposes. However, on the other side, security concerns, hacking issues, as well as other different types of unwanted intrusions have emerged. Firewall protection is either software programs or hardware devices that screen and scrutinize information coming from the Internet service. They are the first line of protection since they can prevent a malign program or intruder from accessing a system and details before any significant damage is done.
Hardware firewalls are provided with some routers and involve little or no setup as they are designed into the hardware. These firewalls manage traffic to all desktops and devices integrated into that router's system, which means that one can scan access to each of them only with a single piece of technology. Hardware firewalls offer protection from harmful things as smart thermostats.
Software firewalls effectively keep one protected. They operate as a program on desktops and other devices and carefully control the network to help decrypt malicious programs before they access the device.
Strong firewall protection should be able to deal with both potential threats, both internal and external and to be equipped to handle spyware such as worms by accessing the network. It also provides for the system to prevent the transfer of illegal data to another system.
Firewall Protection For Android
NoRoot Firewall: As the name suggests, NoRoot Firewall is indeed a useful tool for determining how a device utilizes the Internet. One doesn't need to root their device for this application. The app can prevent the use of background activity and only lets foreground data run freely. One will be able to analyze, track and begin data allowance by each app and get essential information about it. Thus, this is the right solution if one wants a rootless Android firewall offering full safety for your Android device.
The Mobiwol: This firewall protection app not only curtails internet usage but also focuses on saving power consumption along with protecting private information. With this app, a user can conveniently regulate the applications downloaded on their Android. If one of the apps uses a lot of background data, one can easily restrict its use. Warnings are given to a user whenever new software is attempting to access the Web.
NordVPN Internet Privacy and Security Software: If one uses a VPN to browse the internet, all the information and data they exchange is hack-proof and passes via an encrypted tunnel for web traffic to circulate. None can see through the passageway and access data on the Internet. NordVPN is firewall protection, which gives an assurance every time one uses public Wi-Fi, access personal and professional accounts on the street, or wants to maintain your search history to themselves.
Free Firewall Protection
 NetGuard: It is a free application to inhibit access to the Web on a device. One does not even need access to prevent threatening sites from your device. Addresses and even software can be separately designed for availability to the Android device. One can also limit system applications from using the Internet, allowing them to stay as they are and not receive any updates. It is an ipv4 and ipv6 supported firewall protection.
Droid Firewall: Droid Firewall is probably the oldest and most famous free Android firewall application available on the Google Play Store. Even one might have to deal with advertisements, this is still one of the top firewalls for Android in the market. One can also upgrade the application to the pro mode by paying just $4.
AFWall: It has a powerful interface that operates smoothly on almost all devices. However, one would need to root their device for this app. AFWall is essentially a front-end application that allows one to confine which apps are allowed to access the data services. It also limits and controls the internet traffic used by applications within the locality. It is an ipv4 and ipv6 supported firewall protection.
Some of The Best Firewall Protection
 Norton 360: It comprises multi-layer firewall protection for a device to help one disable cyber-attacks, a VPN for the user's internet privacy, and services that can help one to secure their data from being revealed. Norton Mobile Security safeguards one's information so that they can use their mobile without any fear. It is particularly best suitable for gamers.
TOTAL AV Antivirus Pro 2021: It is an awarded and one of the best firewall protection for all devices and prevents one identity from being revealed online along with securing a user's online expenses. It offers remote access to the firewall settings app, enabling one to easily block or decline connection requests. The advanced anti-malware program will protect one's online data from different types of harmful viruses and malicious cyber invasions.
McAfee Total Protection: It is a mix of antivirus, privacy, and identification software and services and is one of the best firewall protection services. One can defend themselves against the new viruses, ransomware, malware, and spyware threats while ensuring to keep their identity and privacy tight and confidential. It gives the advantage over digital identity hackers by shielding or snipping confidential files, removing cookies, and more. Since a lot of a user's identity resides in various file formats, all of which are largely inaccessible to them, it helps to remove the digital traces that might be used to steal one's identity or violate their anonymity.