Blog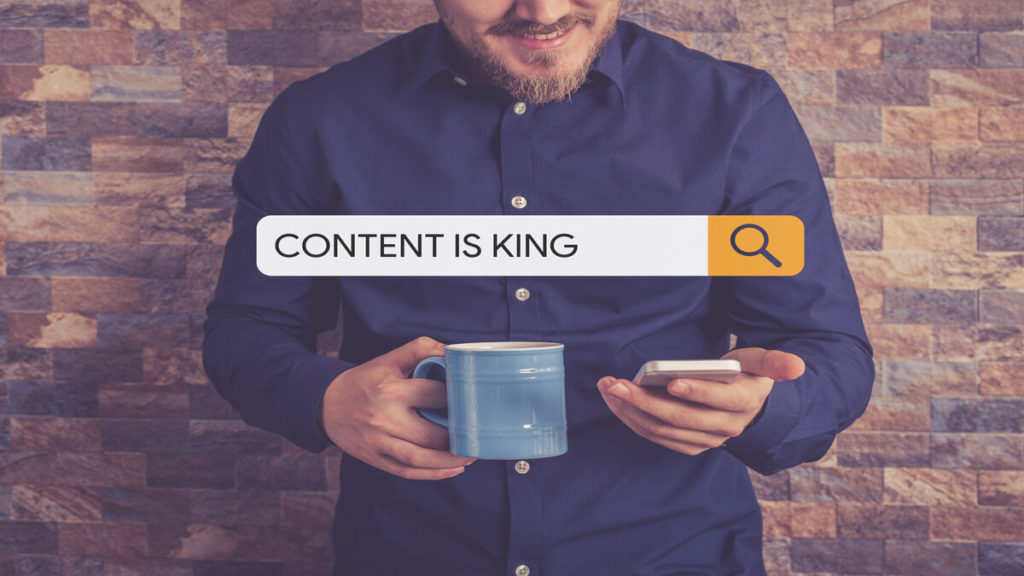 "Content Marketing Boosts SEO"- Myth or Truth?
Content marketing was established much before the internet. It is all about storytelling and humans all over have a lot of stories to tell. But only the people who tell a  better story than others become famous.
As long as people have content to share they will need some sort of marketing, and that where the term "Content Marketing" is of use.
What Is Content Marketing?
Content marketing is all about marketing that has a strategical approach that focuses on creating and further distributing, consistent, relevant, and valuable content to retain and attract the targeted audience. All this is done to make it a source of profit.
The best part of this type of marketing is that one is pitching about contents that add value rather than pitching about goods and services. It is the way to show that entrepreneurs care about their customers.
Social media, blog content, videos, podcasts, and infographics are the categories that are very common in content creation and encountered often.
Based on the above-mentioned categories, one should know about to get the best outcomes from them.
According to content marketing statistics, blogs hold around 86% of content marketing. It is the most cost-friendly source for small businesses. It can be most profitable if one writes about topics related to the services and products offered by them and not writing about it directly. The readers need something of value and want to know what can a consumer do for them.
Infographic Content-marketing
This category is the least profitable to content marketing but it has the potential to get extra attention in the form of inbound links and shares. Infographics can not be used anywhere and everywhere but when used at the right time along with the appropriate graph, it can give the content a lot of meaning. For an infographic to be successful, it has to be impactful, meaning and simple. Be it a standalone blog or a written blog as well as social media, infographics can be used along with them to punctuate them.
Podcast Content-marketing
A podcast can be extremely lucrative for some digital marketers but it is far away when it comes to the need for content.  A podcast can reach a huge mass if there is an availability of the equipment that is right but needs to be planned well before and cannot just be winged. It can be made famous if someone explains the personality of their brands and also awareness through your brand from penetrated as well as a difficult market with special niches.
This is the most expensive and time-consuming type of content yet very much in demand. It can be used in email campaigns, social media, websites, or even a blog. To make it reach a huge mass, one should add captions to it.
Social Media Content-Marketing
This needs direct engagement and often needs to be treated without help because of the different set of rules it follows. One gets to know if the right audience is targeted by checking the analytics and then working on it as needed.
Content Marketing Strategy
Below are few strategies explained in steps that can help anyone execute and develop a plan in order to make the business profitable.
The first step is to set the goals and mission, i.e if one wants to increase the revenue/sales/traffic or wants to gain authority and influence, people, make the SEO successful or reduce the marketing cost
The KPI should be then established
One should further know which type of audience they have to target
The current possession of oneself needs to be then assessed
the content channel that is the most suited and best needs to be selected
the next step is to decide the contents type
Further, the resources need to be allocated and identified
A content calendar then needs to be created
Valuable yet simple contents then need to be created
Finally, it is time to distribute the content and market it, and then analyzing the results
Web traffic by medium or source(Google Analytics), users behavior, CTR and impressions(Google Search Console) backlinks and contents share(Buzzsumo), Keywords ranking(GSC), and Lead Generation(Google Analytics) is a list of content marketing metrics that help to analyze the results.
 Few Key Points Of Content Marketing
There is a lot of difference between content marketing and a content strategy
There are no universal templates when it comes to strategy development
The strategy of a content marketer should outline their customers need and key business, and also how their content efforts will address it
A content marketing strategy should always be documented and not just be left as a verbal strategy
The contents missions and goals are critical to success and hence need to be internalized or posted in the workplace
The strategies need to be referred from time to time and also be given a periodic tune-up
If the strategies and keypoints are known well, anyone can use them as an advantage. After all, who does not like storytelling? It just needs to be the best to succeed.