Blog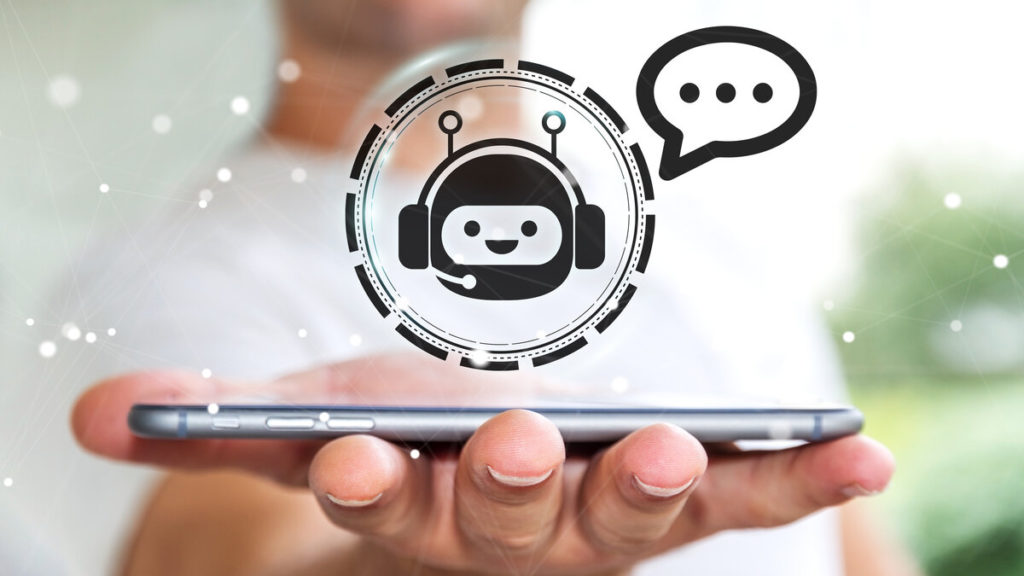 Chatbot statistics and their rise
What are chatbots? It is a computer program that is capable of interacting with users either through audio or text messages. They play an instrumental role in all types of communication, whether it is e-commerce or carrying out any transaction. However, their prominence has grown recently and they were not around even a few years ago.
Chat robots – Interesting statistical data
Check out these amazing facts related to chatbots in the points below-
With the introduction of chatbots, the operational costs are reduced by up to 30%
By the end of 2021, it is being anticipated that more than 85% of consumer interaction will be taken over nu chatbots.
According to reliable sources and many Chatbots magazine, approximately 50% of the business entities will be investing in them as compared to developing newer mobile apps.
Around 64% of internet users are of the opinion that the 24×7 feature of the chatbots appeals to them the most.
In the event of an emergency, around 37% of people turn to chatbots for an instant answer.
As of 2018 alone, Facebook had more than 300,000 chatbots.
Artificial Intelligence (Chatbots) and how it impacts customer service
A research that was carried out by Forrester, it was found that messaging was one of the most preferred medium of customer service communication especially in countries like United States, India, South Korea, and Singapore.
According to many chatbot magazine and reliable sources, the many functionalities that these bots, be it chatbot or blog bots offer many business entities have incorporated some kind of messaging application into the CRM procedures.
Benefits of using chatbots (AI)
You will be able to enjoy several benefits of Artificial Intelligence in form of chatbots-
You will be able to enjoy the services of a chatbot 365 days a year and 24X7. All you have to do is type in a query for the relevant domain topic and get your queries answered promptly.
As compared to inquiries over the telephone, chatbot queries have gained prominence over the years. These chatbots can also be accessed from your mobile phones so you can ask questions at any point of time from across any location.
Promptness converts into success these days. If you can deliver what your consumer is asking for instantly, as an entrepreneur, you enjoy an edge over the others. According to a study, 40% of the users did not bother whether the query that is being answered is by a human or bot.
From reliable sources (Chatbots Magazine), on incorporating AI-driven applications in businesses, at least 30% of the cost has gone down as customer queries are met promptly.
According to Juniper Research, "chatbots were responsible for a $20 million business savings in 2017".
Research conducted by PWC indicates that 34% of the working force reported a reduction in their workload that enabled them to concentrate on working out newer business ideas and plans. Moreover, chatbots also facilitate conversions and improvement in sales.
HubSpot conducted an experiment recently, sing Facebook Messenger. The main aim of the experiment was to "drive and follow up leads to an event". They witnessed an "incredible 477 percent reduction in lead cost, and 242 percent increase in opens, followed by a 619 percent increase to their click through rate".
More and more companies are incorporating new chatbot applications to streamline their business processes.
 Chatbots- present and future
Check out these interesting facts-
"In 2017, 34% of consumers preferred to communicate with artificial intelligence in an online retail situation"- Statista
"Chatbots can answer 80% of standard questions"- IBM
"67% of customers used chatbots in the past year"- Invesp
"64% of internet users say 24-hour service is the best feature of chatbots"- Drift
"55% of people who use chatbots would expect them to provide instant responses and answers to simple questions"- Drift
"The first chatbot, ELIZA, was created in 1966"- PSS
"The top five countries in terms of chatbot use are the USA, India, Germany, the UK, and Brazil"- Chatbots Life
"Only 0.5% of B2B companies use chatbots"- Think Relay
"Approximately 40% of people of all ages prefer to use chatbots when shopping online"- Tidio
"Three in five millennials have used chatbots at least once in their lives"- Forbes
"27% of adults in America have used chatbots for shopping at least once in their life"- Chatbots Magazine
"BlueBot sent two million messages to more than 500,000 customers in 2018"- Convince & Convert
Chatbots are the next best thing that has happened in the field of Artificial Intelligence.