Blog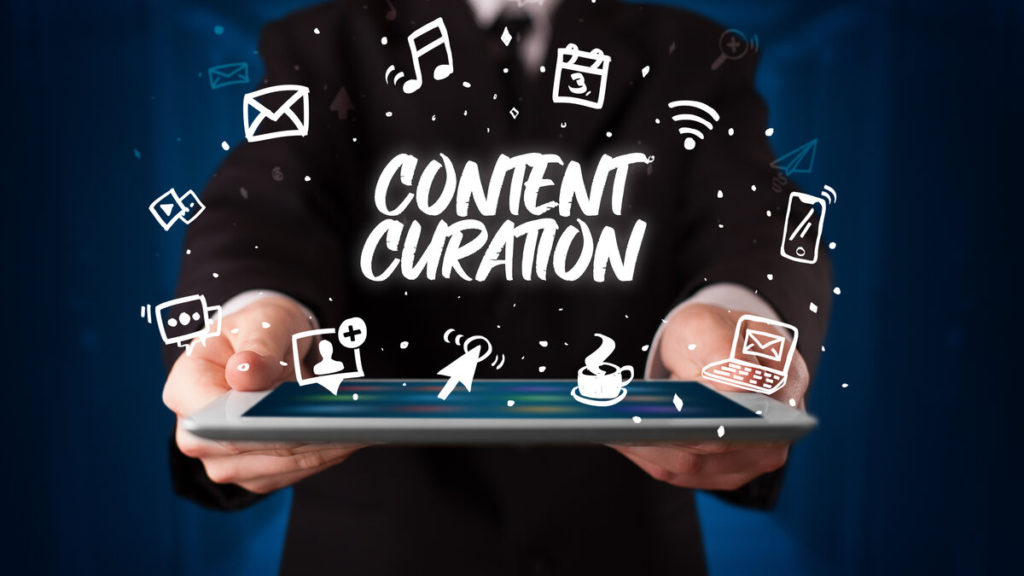 Best Content Curation Strategies that are Overlooked Often and Benefits
Social media marketing professionals have adopted the term curation that is widely applicable for museums, where you curate paintings and artwork. So, what is curated content? 
When you apply the same concept to content, it assumes the name content curation. It means planning those topics for your content that is most relevant and loved by your target audience. 
Looking up content from other platforms and websites that will be of interest to your audience. Finally, sharing the best-updated information on all your social media platforms that you are active in. 
How to curate content- Best tips

Offering curated content that improves the knowledge base of your visitors is appreciated always. 
1. Emphasize the Uniqueness of Content
Try to churn out original content and stuff that not many people have come across before. This can be better understood with the help of an example. 
You must have seen the disc jockeys performing at events. The one that can play the best, latest, and unique music is in much demand and henceforth, people will call him for his uniqueness. Similarly, dig out unique content and information that will appeal to your visitors. 
2. Check out the RSS feed alerts
As an extension of the above point, RSS alerts have proved to be a great source of new, fresh, and original pieces of information source. Some excellent sources/companies promote their content for "heavy sharing". 
However, you must not just share the content for the sake of it. Remember, you are in the process of content curation, so pick up the best for your target audience. 
3. Search for Content from Abstract Locations
When you are into content curation, interestingly, you might also come across relevant content that perhaps matches just 14% to 20% of the relevancy. These are sources where you might come across unique information that may not be available on those websites that are directly related to your topic of interest. 
What is a Social media curator?
By social media curation, it is meant that you filter the best content for your audience by collecting relevant information from across websites, and other platforms and sharing the best videos, infographics, texts, and images for your audience. 
Why must your brand turn to content curation?
Following are the reasons why your team must go for curated content.
If you are not able to develop your content more than what you have to do every day, you can opt for content curation.

 

It can work as one of your content marketing strategies. And you do not have to create every page of content on your own. 

You can improve your brand image if you persistently offer unique, invaluable, updated, fresh, and valuable content for your readers. Over time, your brand will be considered as a trustworthy and "go-to" site for content. 
Finally, content curation is here to stay and will build your brand if you use it optimally, wisely, and judiciously.